At WFP Fabrications we provide a full range of chain lift skips, from standard to heavy duty. They'll be primed and painted in up to two colours of your choice with welded asset numbers of your choice and all come with our unique tipping bars that are strengthened to prolong the life of your skip. Drop doors are available in 4, 6 and 8 yard skips.
A key feature of the drop door skips is the safety catch to comply with Health & Safety.
Sizes 2 yard, 4 yard, 5 yard, 8 yard, 10 yard, 12 yard, 16 yard, 18 yard
3mm Base
3mm Ends
3mm Sides
76 x 38 RSC single Rail
2 x floor angles
Short corner gussets
Forged lifting lugs with backing plates
2 x tipping bars OR tipping eyelets
Weld-on I.D. number
Painted in your choice of colour
Reflective Markers to end
Extras
Fully Welded
Full Length corner gussets
Drop down Builders door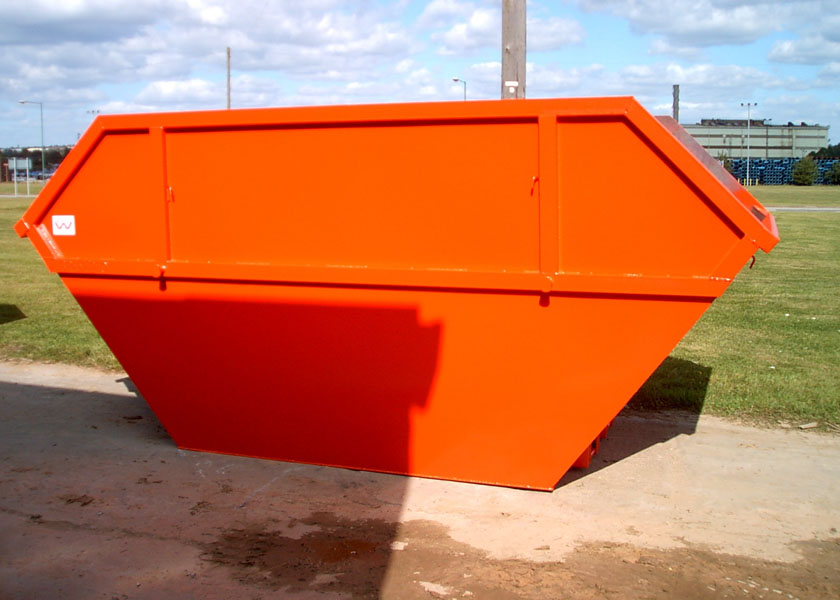 CHAIN LIFT ENCLOSED SKIPS
Sizes 4 yard, 8 yard, 10 yard, 12 yard, 14 yard, 16 yard
Available in sizes from 4 Yd to 16 Yd
4mm Base & ends
3mm sides & roof
Floor angles
Forged lifting lugs with backing plates
Steel OR Duraflex® Plastic lids
From sealed loading hatches to walk in personal doors we can alter and design any type of skip to your company needs.
We also manufacture stillages of all sizes with or without fork pockets, lifting eyes and steel lids. These are ideal for sorting waste and non-ferrous metals into separate lots.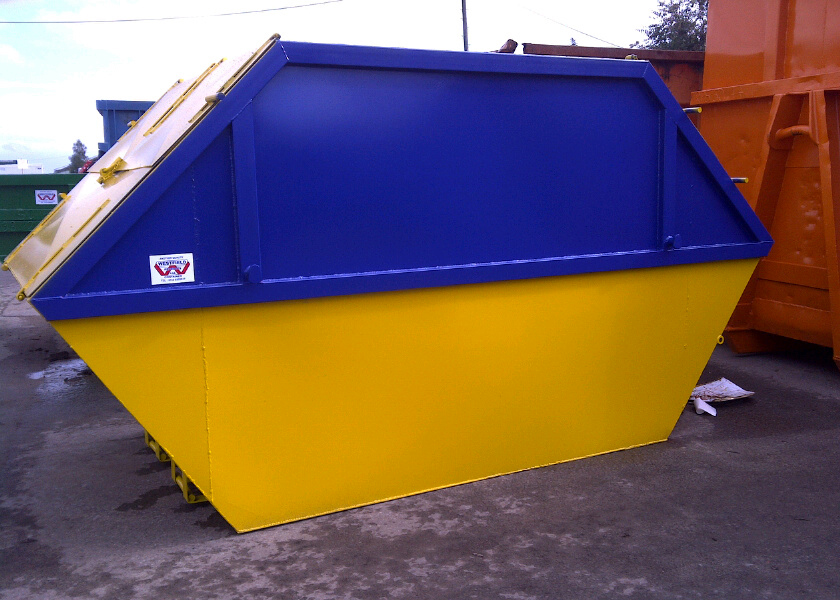 GET A QUOTE
Tell us about your project using the form below and someone will be in touch with you as soon as possible: